Matsumura Iron Works Corporation Business Outline
■

Agricultural machines 
■

Industrial machines 
■

Automotive components 
■

Environmental equipment 
■

Welding 
■

Assembly 
■

Wire harness 
■

Molding 
■

Jig design manufacturing 
■

Metal parts processing
Plant Overview
Matsumura Iron Works Corporation  Head Office Plant
We are promoting productivity improvement from jig design to production and quality management via our highly efficient production system.
The Head Office Plant of Matsumura Iron Works Corporation is producing four-roll bending, long shaft edge processing, spiral processing and welding of these components using welding and handling robots.
Furthermore, in the production engineering department, we are striving to improve production capacity by utilizing the production system and our unique expertise. For example, we are designing and creating metal mold manufacturing, jig manufacturing and in-house design and manufacturing of automatic equipment to make production more efficient and reduce costs.
Products
---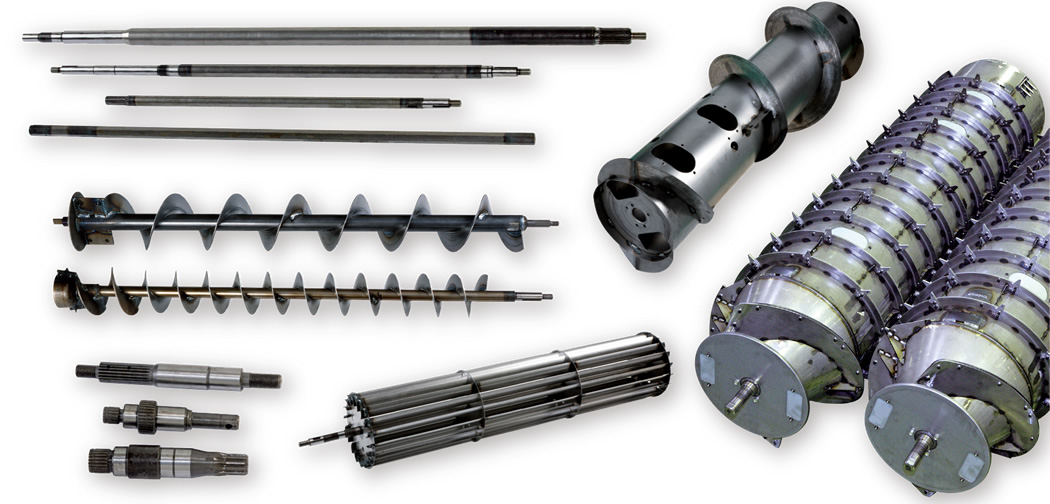 ---
Equipment
---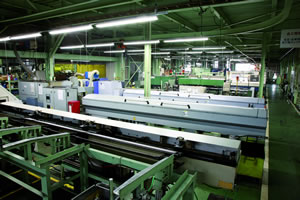 NC lathe with bar feeder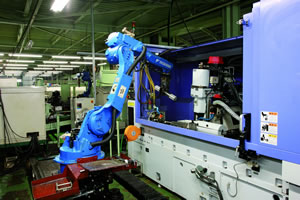 Hobbing and handling robot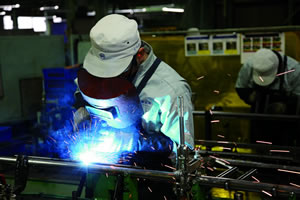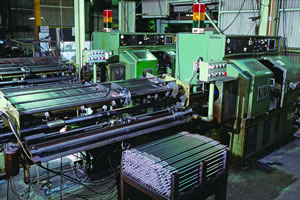 Automated line for long shaft edge processing
---